If you are not receiving notifications, first make sure that you have them turned on. To do so, please open the ēdn application and follow these 6 steps. If you have confirmed that your notifications are on and you are still not receiving them, jump ahead to Step 7 for instructions.
*Note - If you receive plant guidance push-notifications, this means that your low-water notifications are successfully set 'on'.
1) Select the 3 lines at the top left of the application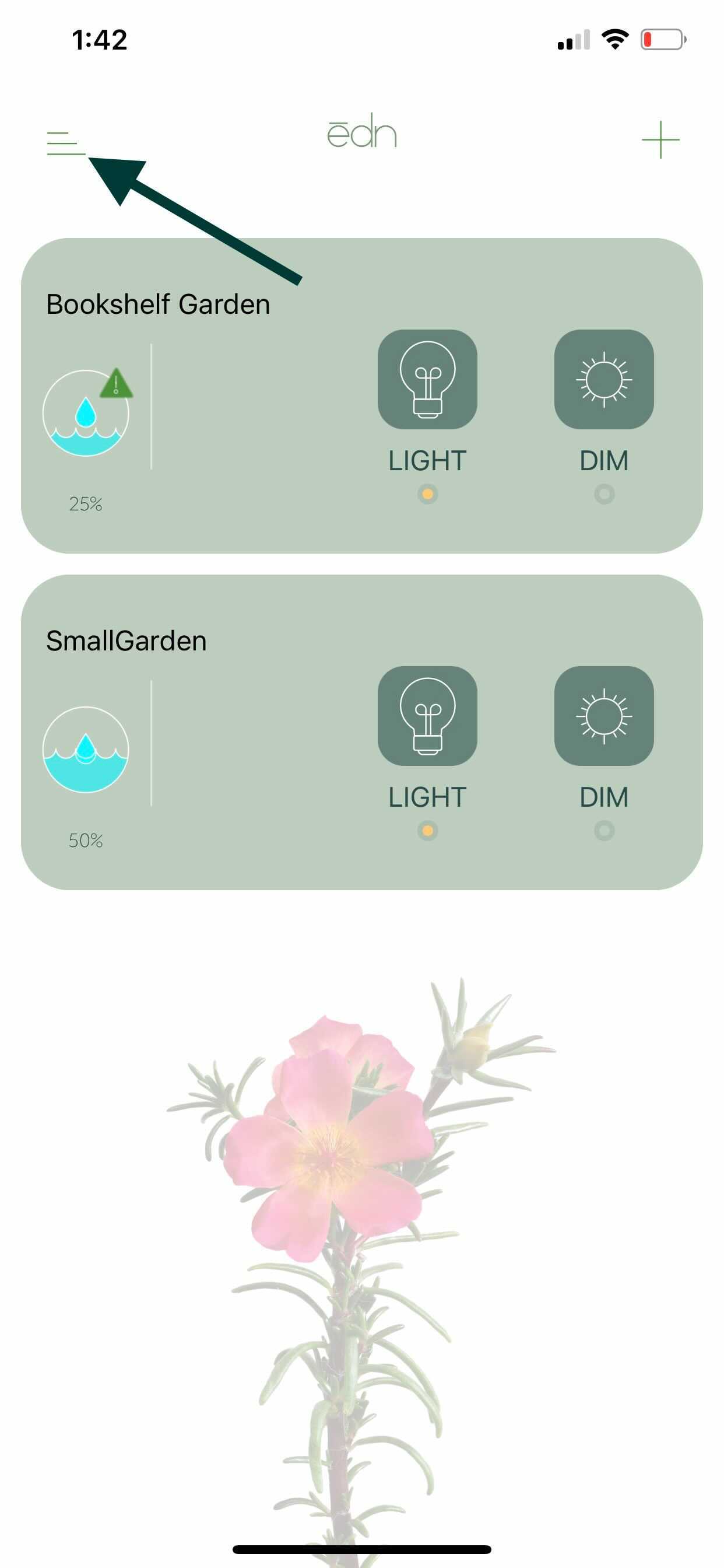 2) Select "Edit Account"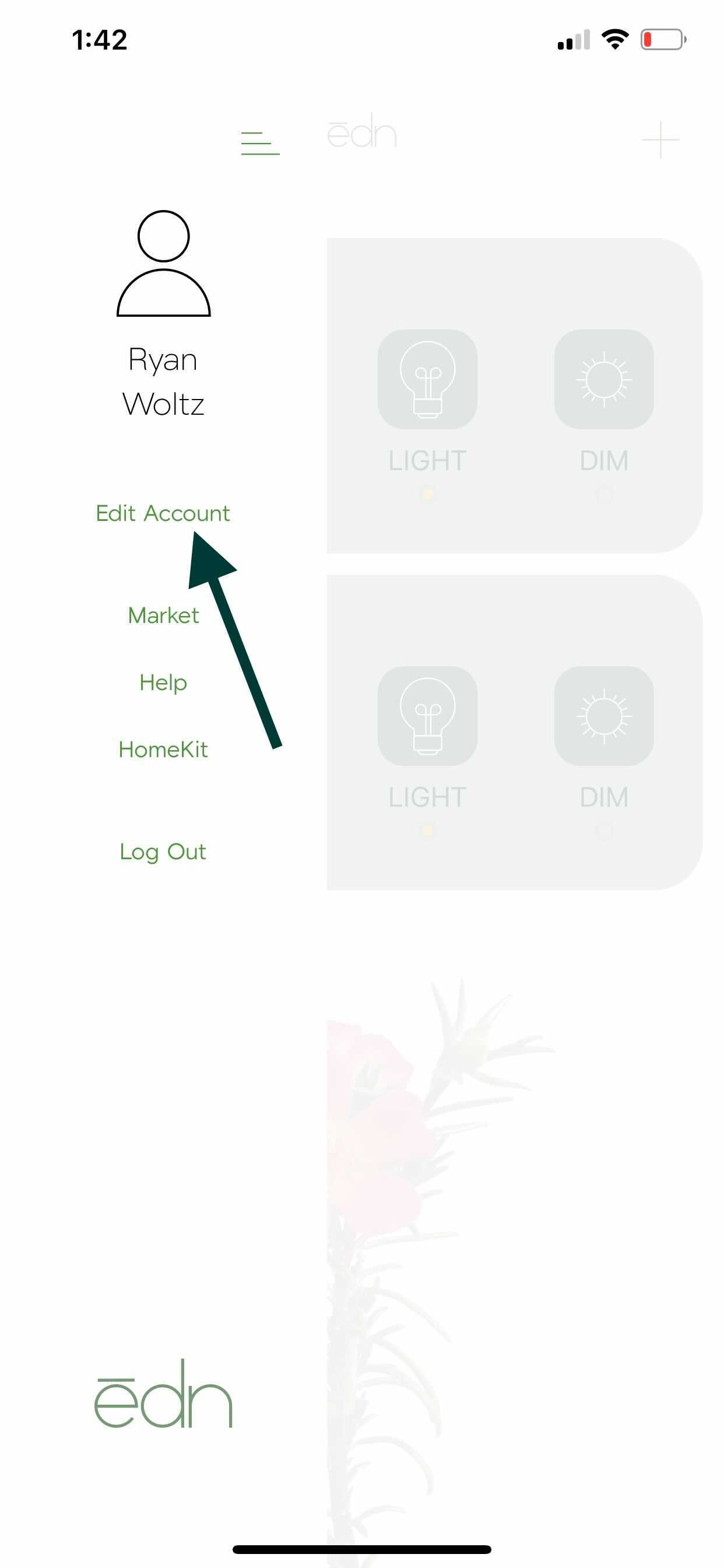 3) Select the word "Settings" to the right of Push Notifications. This will take you to the device's settings
4) Select notifications
5) Make sure that the toggle to allow notifications is turned on and it is green.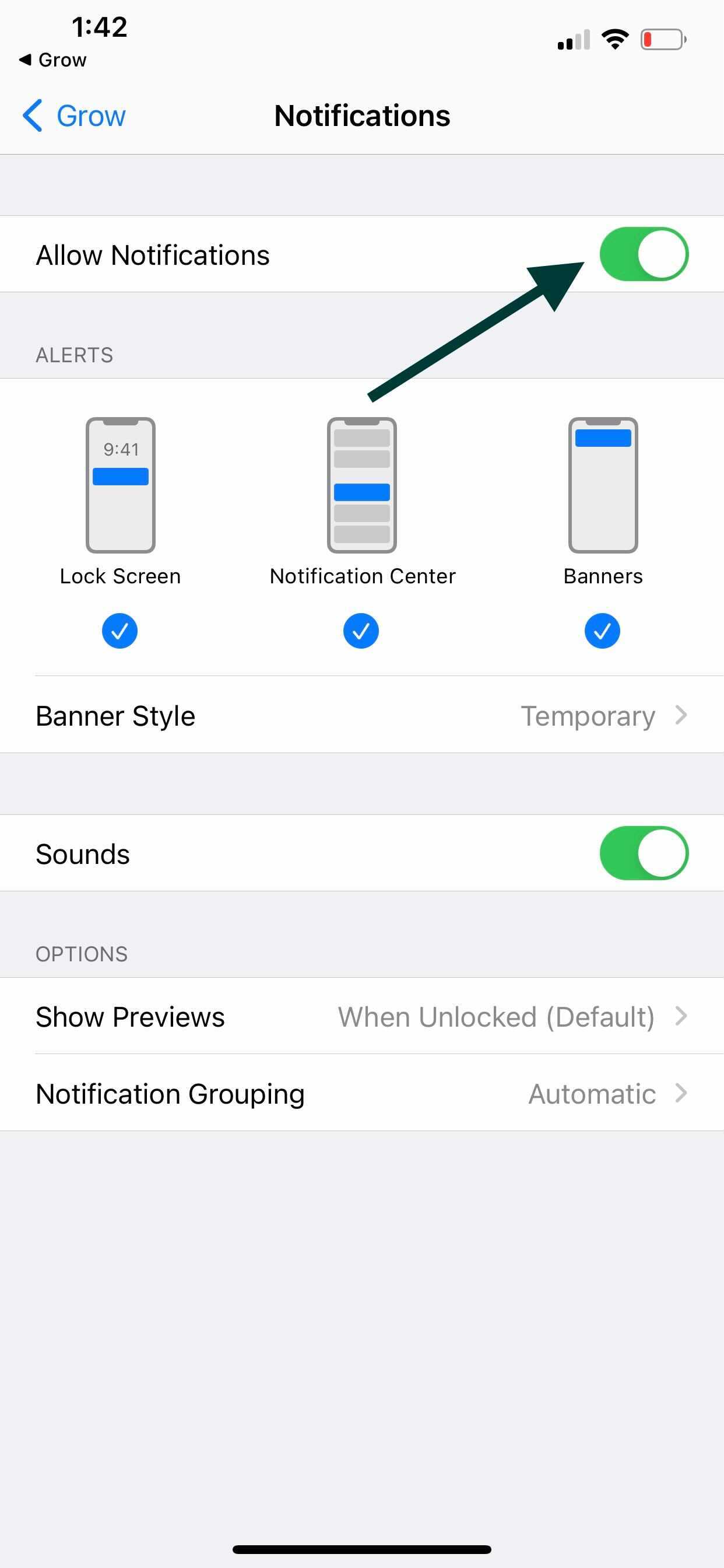 6) Next, exit your device settings and return directly back to the ēdn application. Select "Save" in the top right hand corner. Your settings have now taken effect and you should receive notifications once your water is low or once a guidance update is available.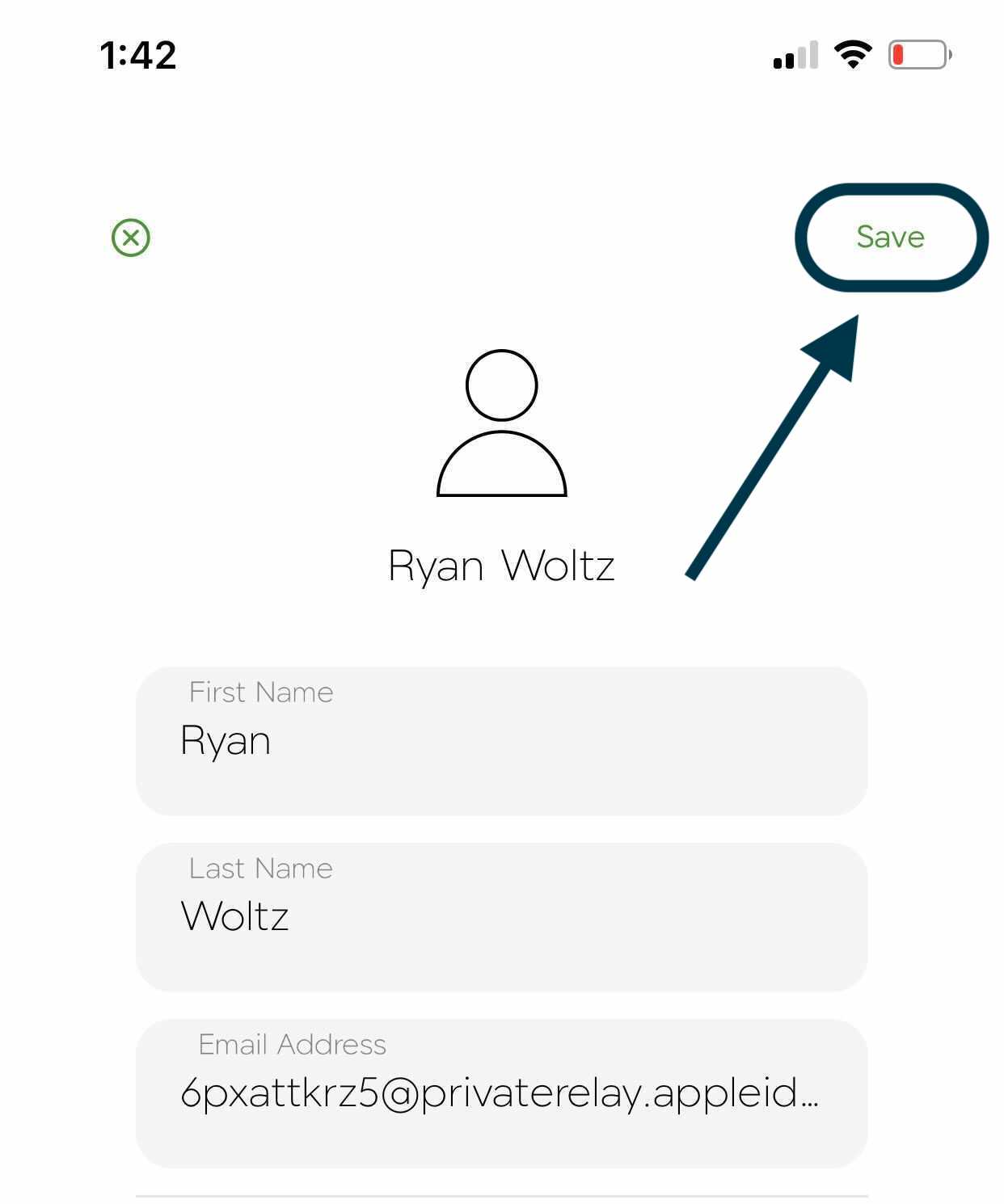 7) *If your notifications were already toggled on in your device settings as displayed in Step 5, please completely delete the ēdn Grow app and re-install it from the App Store. Your settings will be saved so you should not need to sign back in or re-pair your garden after re-downloading. Be sure to accept the below pop-ups once you've relaunched your app:

Allow access your Home Data, select "OK" (this is the Home App)
Navigate to 'Edit Account' > you should receive a pop-up to allow notifications, Select "Allow"
*Please note, if your water level is currently at 0%, you may not receive a notification until the next day as our system may have already attempted to send your notification. Please do not hesitate to fill your garden up with water if it has been low for several days.
If you have followed the directions above and are still not receiving push-notifications, contact support here.