Follow these steps to delay your membership shipment:
1. Login to your account and click on "Manage Membership".

2. Once you click on "Manage Membership" scroll down and click "Cancel Membership" after click on "I want to delay my membership".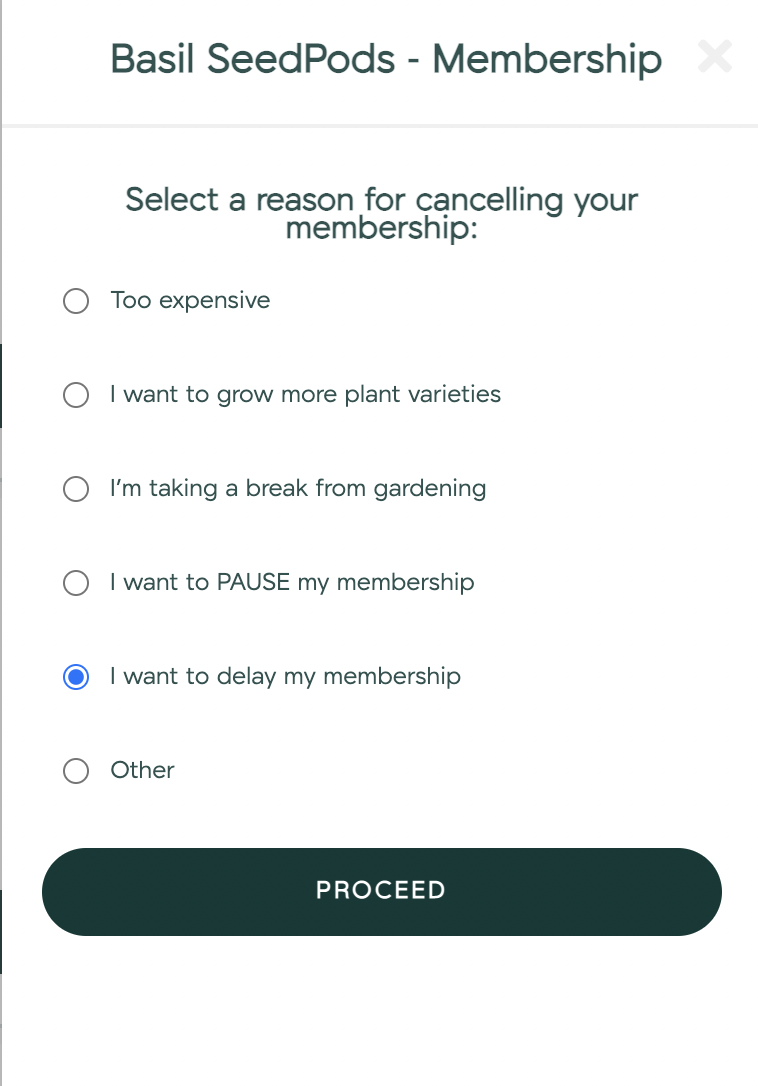 3. You can delay your membership for 7,14 or 21 days.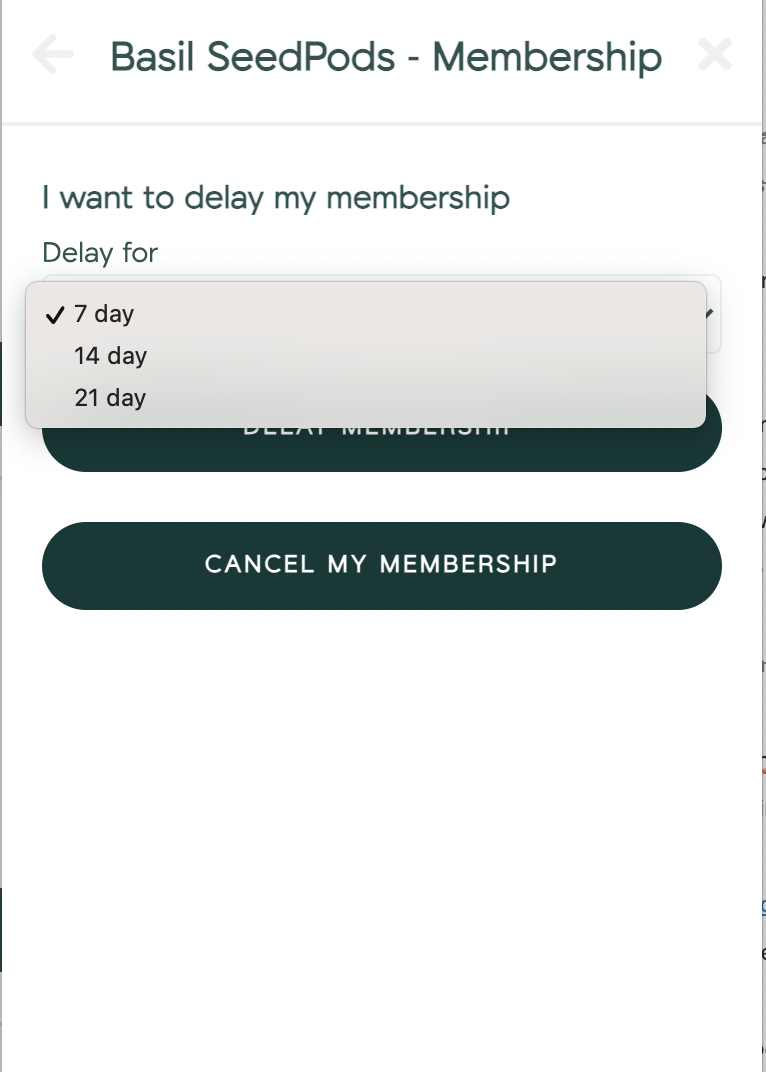 4. After clicking on how long you would like to delay the membership for, then click proceed!
5. Remember you can always reactivate your membership whenever you like!