To add water to your SmallGarden, simply pour the water into the side inlet. You can monitor your water level in the ēdn App and also with the LED light on the side of the SmallGarden .
When adding water, your SmallGarden will let you know how full the garden is by flashing the notification LED following colors:
Red - reservoir is 25% full
Orange - reservoir is 50% full
Yellow - reservoir is 75% full
Green - reservoir is 100% full
The water level will display in the app in realtime.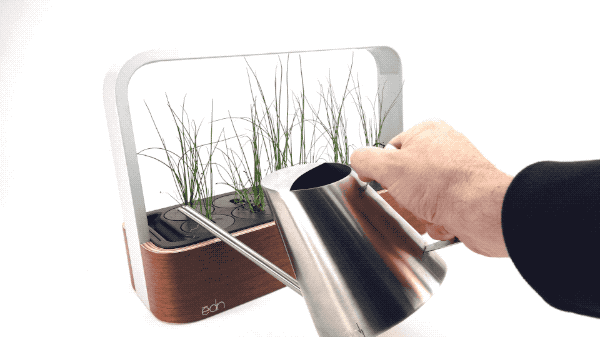 When you first plant your SeedPods, you should only fill up your garden water to 75% full - a lower water level helps your plants germinate and promotes healthy roots. *Note ~50% of water will drop down as water absorbs into the dry SeedPods. Do not add more water to your garden until it is empty.