The SmallGarden takes care of everything needed to grow happy and healthy plants. By utilizing the latest in LED technology and advanced hydroponics, we're able to deliver great results, all year around.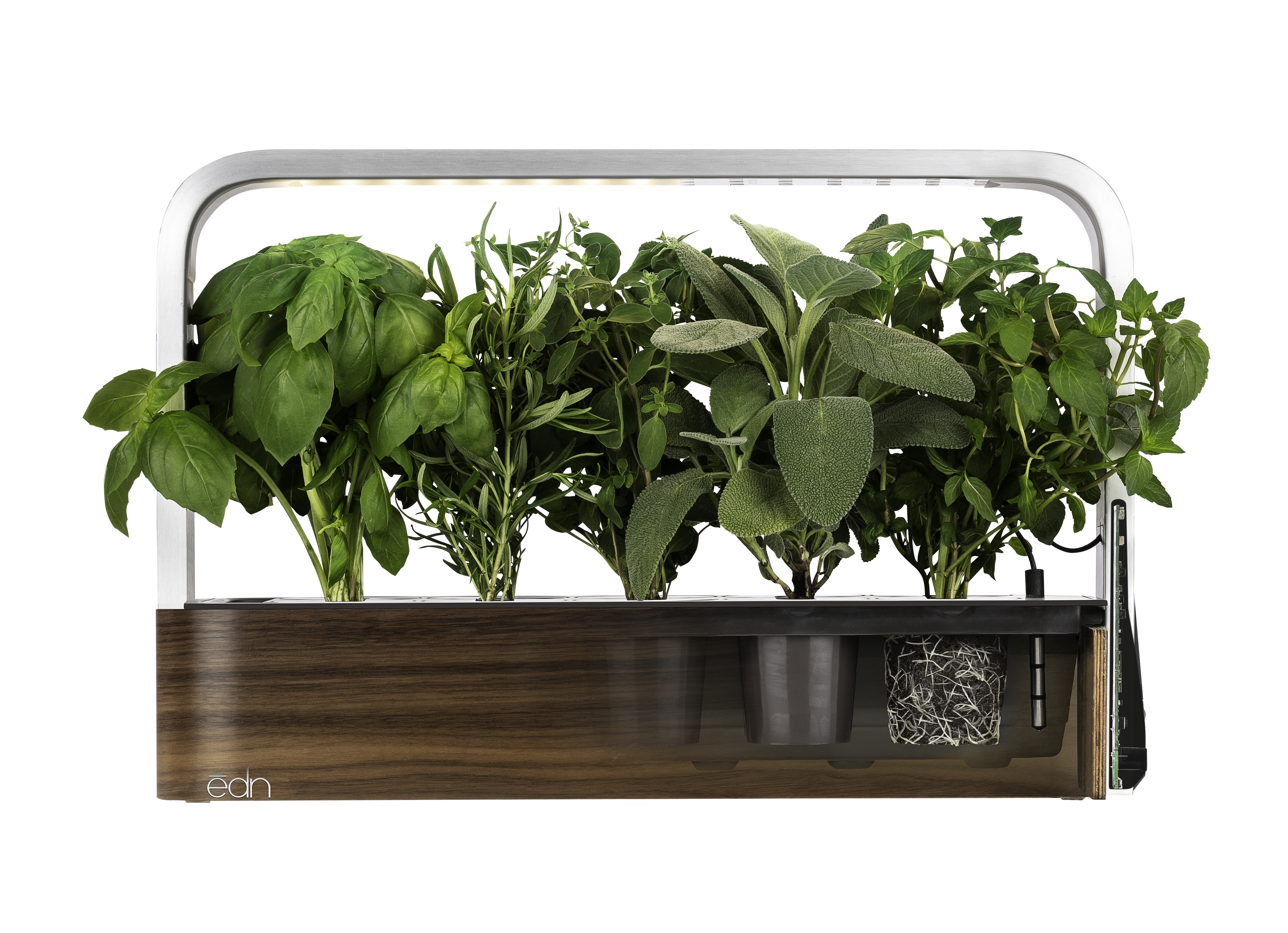 The SmallGarden consists of five main components:
The microcontroller and sensor system - The brain of your SmallGarden, the microcontroller and sensor system consists of a high powered processor, WiFi antenna, temperature sensor, humidity sensor, and moisture probe. These are all used in concert to control and monitor your SmallGarden - ensuring a great and effortless growing experience.
LEDs - Custom LEDs ensure great plant growth and minimum power usage. With our proprietary light spectrum your plants receive the optimal amount of light color and spectrum for every plant.
The enclosure - Build from curved hardwood and brushed aluminum, the SmallGarden combines quality materials with engineering purpose. The curved hardwood serves as enclosure for your plants and water, while the brushed aluminum houses the lights and serves as a heatsink to dissipate heat from the LEDs and make them more efficient.
The SeedPods and tray - Our SeedPods are designed to make your growing experience clean and easy. We've developed an engineered soil that makes planting easy and ensured your plants thrive! Combined with our wicking technology, every plant gets just the right amount of water to keep it happy and healthy.
The App - The app allows you to monitor, control, and learn about your SmallGarden from any mobile device. With the app you can; monitor your water level (and receive alerts when low), turn your plant lights ON/OFF, set your light schedule, track your plant growth, and even browse our store!